WOMEN'S SHELTER: CITY / CENTRAL ASIA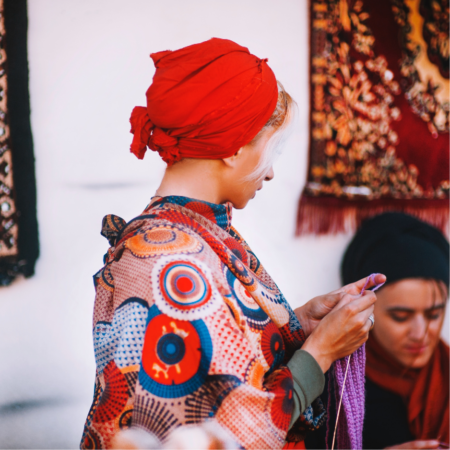 Throughout Central Asia, high unemployment rates and gender inequality lead to despair and family dysfunction including domestic violence. In one of the region's capital cities, a local women's shelter is serving at-risk women and their children—many of whom are fleeing abusive households. Women's Shelter: City (WSC) provides housing and services for these families, and also offers vocational training for shelter residents and at-risk women in the community. Followers of Jesus on WSC staff are sharing God's love in word and deed with women and children, helping them heal from physical and emotional wounds and prepare for lives free of violence.
DONATE NOW
WOMEN'S SHELTER: CITY'S IMPACT
Every year, scores of women receive counseling and other services provided by a Christian staff. Women housed at shelter locations, along with those who live locally with relatives, also receive training in vocational skills to provide income for themselves and their children. Some also have the opportunity for on-the-job training in cooking, baking and food service. Many of these women have never heard about Jesus, and most have never had a Christian friend or even a neighbor before coming to these shelters.